few places are as vibrant as the Atlanta metropolitan area
With such a diverse social, economic and, cultural environment it's not surprising that Atlanta and its suburbs are cultivating some unique and colorful renditions of the Vital New Voices® concept.
Our Lady of Mercy High School
In keeping with its well-articulated focus on diversity and inclusion, Our Lady of Mercy is bringing the magic of dance to its students and community…using the Vital New Voices® platform. This program will also integrate visual arts for staging performances.
To help students fully appreciate dance as an artform – and to encourage them to expand their artistic vision – the program will take them to professional performances such as The Atlanta Ballet, The Dance Theater of Harlem and The Alvin Ailey American Dance Theater. This is just a start, of course; other field trips will give them opportunities to interact with and learn from the many dance professionals in the metro Atlanta region. Moreover, two professional dancers have already committed to work with the students as they spread their wings.
We see a bright…and very intriguing…future for this Vital New Voices® program.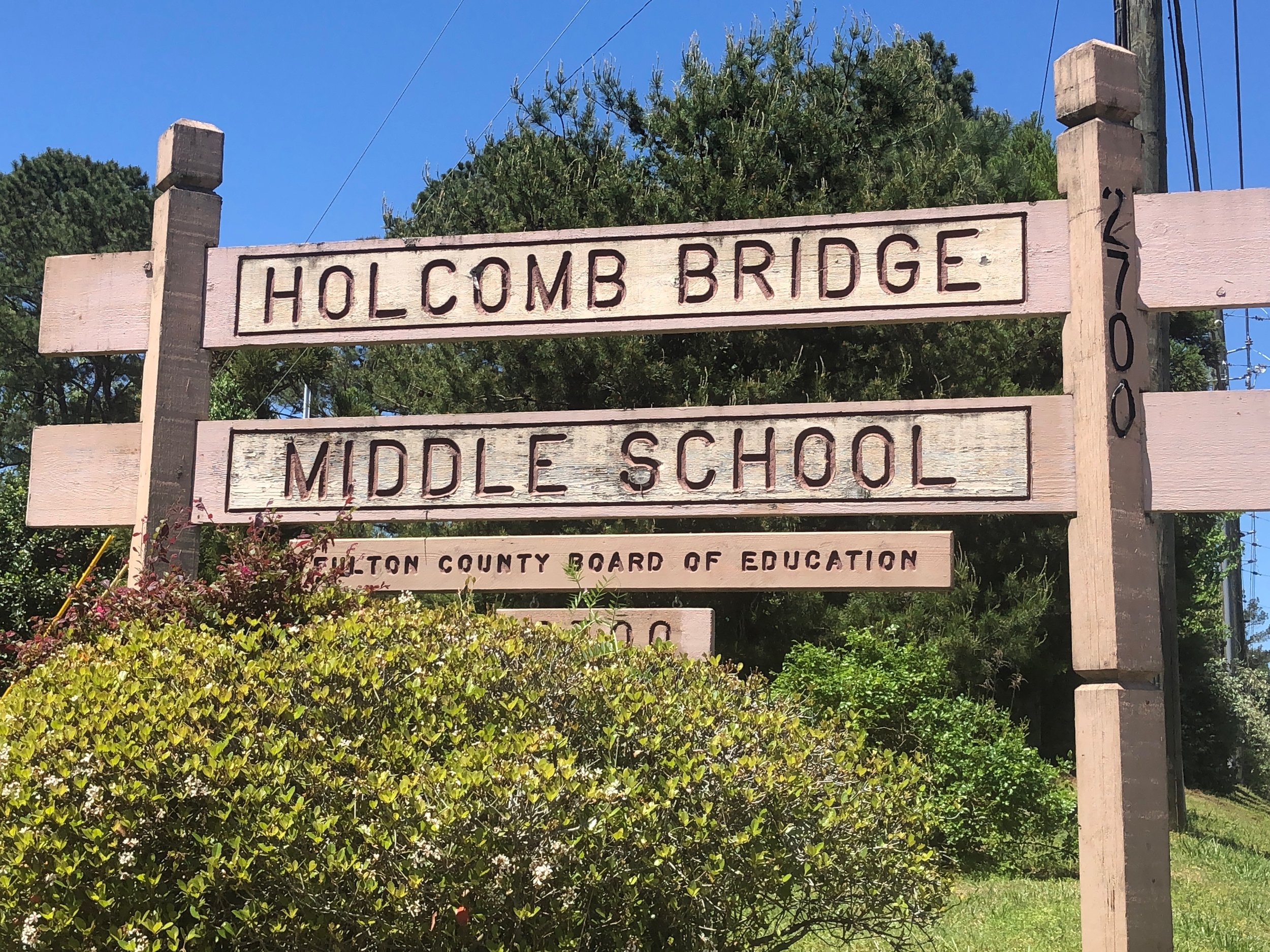 Holcomb Bridge Middle School
Is graffiti an art form? Students and teachers at Holcomb Bridge Middle School certainly think so…and they are out to show just how cool and socially relevant such art can be. Vital New Voices® is the framework for their efforts.
The Holcomb Bridge building now features an entire external wall for this energetic form of visual expression. Students are using the brick & mortar "canvas" to develop their ideas, refine their technique, and experiment with stylistic approaches. Some are extending the concepts to sidewalk drawing as well. All agree that the early results comprise art with genuinely youthful vision ad heart.
With the mentor-ship of practicing artists and social theme guidance from administration, faculty and staff, the Holcomb Bridge community anticipates some rich and meaningful visual messages to grace the school grounds and facilities over the coming months and years.